Advanced Rider Training
Advanced Rider Training was started by Sgt Ryan Austin (Ret) in 2006 after years of work as a Police Motorcycle Master Instructor and Expert in major collision investigations. This unique combination of Police Motorcycle Instruction and Expert in major collision investigations is rare in Policing and allowed Sgt Austin (Ret) a different perspective and a deeper look at motorcycle collisions. The analysis of collisions and causation, over and over through the years, led to a realization that fundamental skills were missing in Civilian Riders, that were being taught in the Police Motorcycle programs.
This realization led to the creation of the Advanced Rider Training course, with the purpose to give all Riders the critical skills needed to not only be better more confident riders, but to learn and master these critical skills needed to avoid collisions.
The program originated in Victoria, British Columbia, Canada and has spread to numerous cities across Canada and the United States.
Sgt Austin's (Ret) background as a Police motorcycle Master Instructor; certified to Instruct & Ride on-duty on BMW, Harley Davidson, Honda, Victory, Kawasaki, and Suzuki allows the Advanced Rider Training course and the instructors to teach riders of all levels and on all motorcycle brands. The skills are the same, but each model has unique characteristics, and the instructors are trained to help riders get the most from their machine and truly master the ride.
INSTRUCTOR & FOUNDER
Sgt RYAN AUSTIN (Ret.)
Ryan started riding as a kid growing up in Saudi Arabia. The Middle East provided Ryan with many years of riding in a wide variety of conditions and terrain, including lots of sand and desert! On his return to Canada, as a Police Sergeant, he has ridden a wide variety of Civilian and Police motorcycles both on and off-road. Ryan is a Master Police Motorcycle Instructor and a Certified Instructor for Police Motorcycle Operators in both Canada and the USA. 
Ryan is also a recognized Expert in Collision Reconstruction. He is recognized by BMW Motorrad Canada and BMW Motorrad USA as an Expert in his field. It is these experiences and his passion as a rider that led to the creation of Advanced Rider Training and Enduro Park Canada.
Over the years, Ryan has logged more than 500,000 kilometers, crisscrossing Canada, and the United States many times. He has taught hundreds of Police Motor Officers and thousands of Civilian Riders in the ART of riding.
POLICE CERTIFIED MASTER MOTORCYCLE INSTRUCTOR
BMW CERTIFIED –  OFF-ROAD INSTRUCTOR
BMW CERTIFIED - TOURGUIDE
EXPERT - COLLISION RECONSTRUCTION / VEHICLE DYNAMICS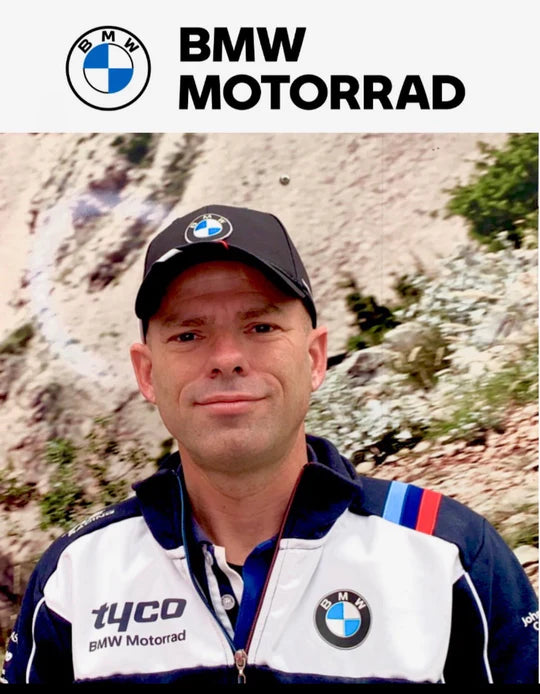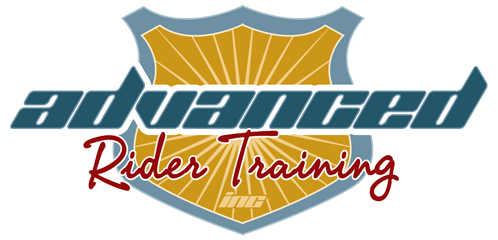 LARRY BUTLER
INSTRUCTOR
Larry brings 27 years of Police experience. Larry started his career with the Vancouver Police Department and worked his way to Traffic Enforcement to become a motorcycle rider, a VPD Motorcycle Drill Team Member, and an instructor on the Police Harley Davidson. After 16 years with the VPD, Larry transferred to the Saanich Police Department
where he quickly became a member of the Traffic Safety Unit and was certified on the BMW
R1200 RT-P. Larry & Ryan worked together in the Traffic Safety Unit, and after Ryan left the SPD, Larry became the Lead Motorcycle Instructor. Larry brings a wealth of knowledge and skill, combined with a passion for riding and instructing. Larry has enjoyed a long list of both personal & professional motorcycles, his current motorcycle is a 2018 BMW R1200GS Rallye.
Certified as a Police Motorcycle Instructor in Canada and the U.S.A.
Licensed as a driver training instructor under the British Columbia Motor Vehicle Act.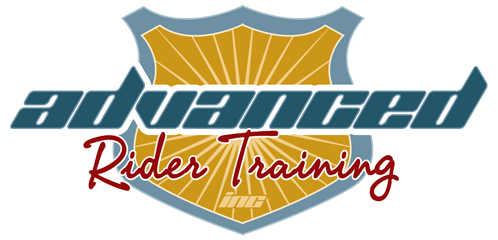 RON GOSSELIN
INSTRUCTOR
Ron has over 50 years of riding experience on a range of motorcycles including motocross/trail, sport, touring, adventure, street, trial, and three-wheel motorcycles.  He is an avid year-round rider who prefers to be traveling on two wheels.  He has traveled extensively throughout Canada and the USA.
He is a retired RCMP officer that has his Insurance Corporation of British Columbia (ICBC) Motorcycle Instructor certification that was attained through the Justice Institute of British Columbia in 2015.  He is also certified as a Motorcycle Skills Test Assessment Officer with ICBC.
Ron has also successfully completed Levels 1 through 4 track courses with the California Superbike School.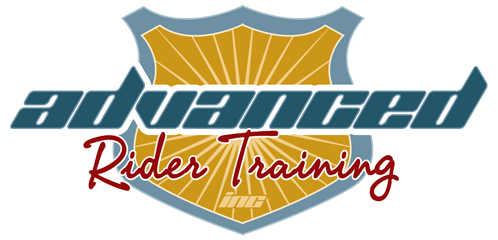 JIM SPRANG
INSTRUCTOR
BMW CERTIFIED –  OFF-ROAD INSTRUCTOR 
Jim is a retired naval officer with 35 years of service. A life long rider, he has ridden extensively in North America, Europe, the Middle East and North Africa. His passion is finding those places "off the beaten track" and the roads and trails required to get there. Jim has completed the ART on-road, BMW Enduro training and the Police Motorcycle Operators certification and is a valued member of the Enduro Park Canada Instructor / TourGuide team.
In 2022 Jim traveled to Spain and completed the demanding BMW Off-Road Instructor certification !
Jim also teaches in the Mechanical training and the new Navigation seminars and clinics.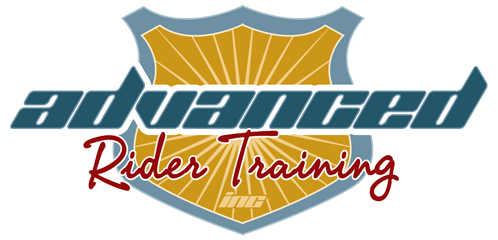 Quinn Redeker
Quinn is an exceptional rider and a outgoing talented instructor. As a current serving member with the Ventura Police department, Quinn has made a name for himself with his dedication to rider training and connection with the community. From safety talks and riding demonstration his passion for riding and safety show thru. Having won over 70 Police Motorcycle competitions Quinn has something he can give to everyone.
Optional button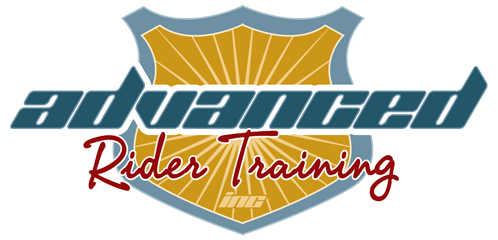 Mike Alpine
INSTRUCTOR
On-Road Advanced Rider Training Instructor based in California, USA. Mike brings a wealth of riding experience and instructor experience from the newer rider programs in California.
Optional button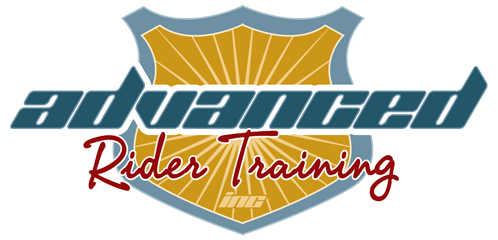 Jeannie Reinke
INSTRUCTOR
On-Road Advanced Rider Training Instructor based in California, USA. Jeannie brings a wealth of riding experience as a retired Motor Officer and instructor experience from the newer rider programs in California.
Optional button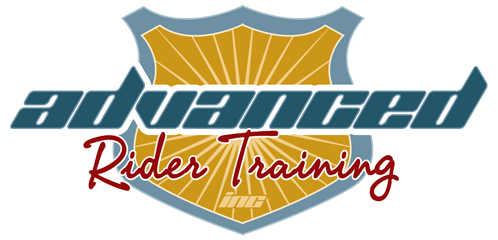 Rob Ellis
INSTRUCTOR
Robs First introduction to Motorcycles was at the age of 11, riding whatever piston & sprocket powered bike he could.  Trail riding led to street riding and eventually a Hideous while raising a family. Getting back into the saddle has led to an enormous learning curve of training, Advanced Training, competition riding, dual sport riding and "in close" precision Drill Team Riding. Starting his learning curve off was an introduction to the GWRRA organization and Rob always had a desire to climb the next hurdle and better both his riding and his coaching. The opportunity to improve his personal riding performance with Advanced Rider Training as a student and then through the Instructor program coupled, has furthered him on his own road of development. "Someone else changed my life forever on a Motorcycle, I would love the opportunity to do the same for you ".
Optional button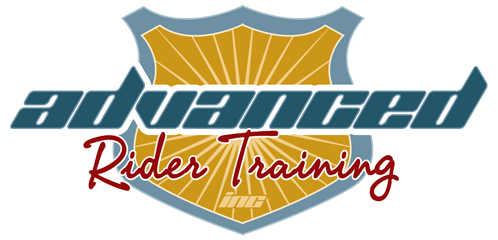 Jason From
INSTRUCTOR
On-Road Advanced Rider Training Instructor and Off-Road Instructor based in British Columbia. Jason brings a wealth of riding experience as an Officer and instructor experience from both the Advanced On-Road, Police Training and the Enduro Park Canada Off-Road courses.
Optional button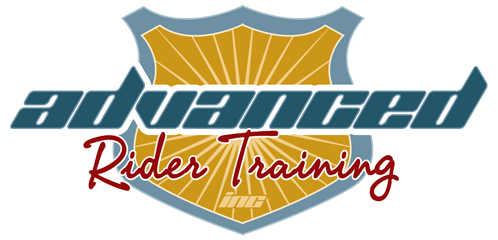 John Carson
INSTRUCTOR
John is a retired D/Commissioner from the Ontario Provincial Police, having worked many years in Traffic and in charge of traffic services, served as lead of the famous OPP Golden Helmets team and having worked his share of major collisions, John knows the value of rider training and the Advanced Techniques ART Teaches. An avid Harley Rider who is highly skilled, John is an excellent instructor with a wealth of Knowledge.
Optional button